Mastering your first job at Zenjob
You finished your onboarding and are itching to boost your bank account. We'll show you how to make the most of your first job at Zenjob and start earning your first wage quickly.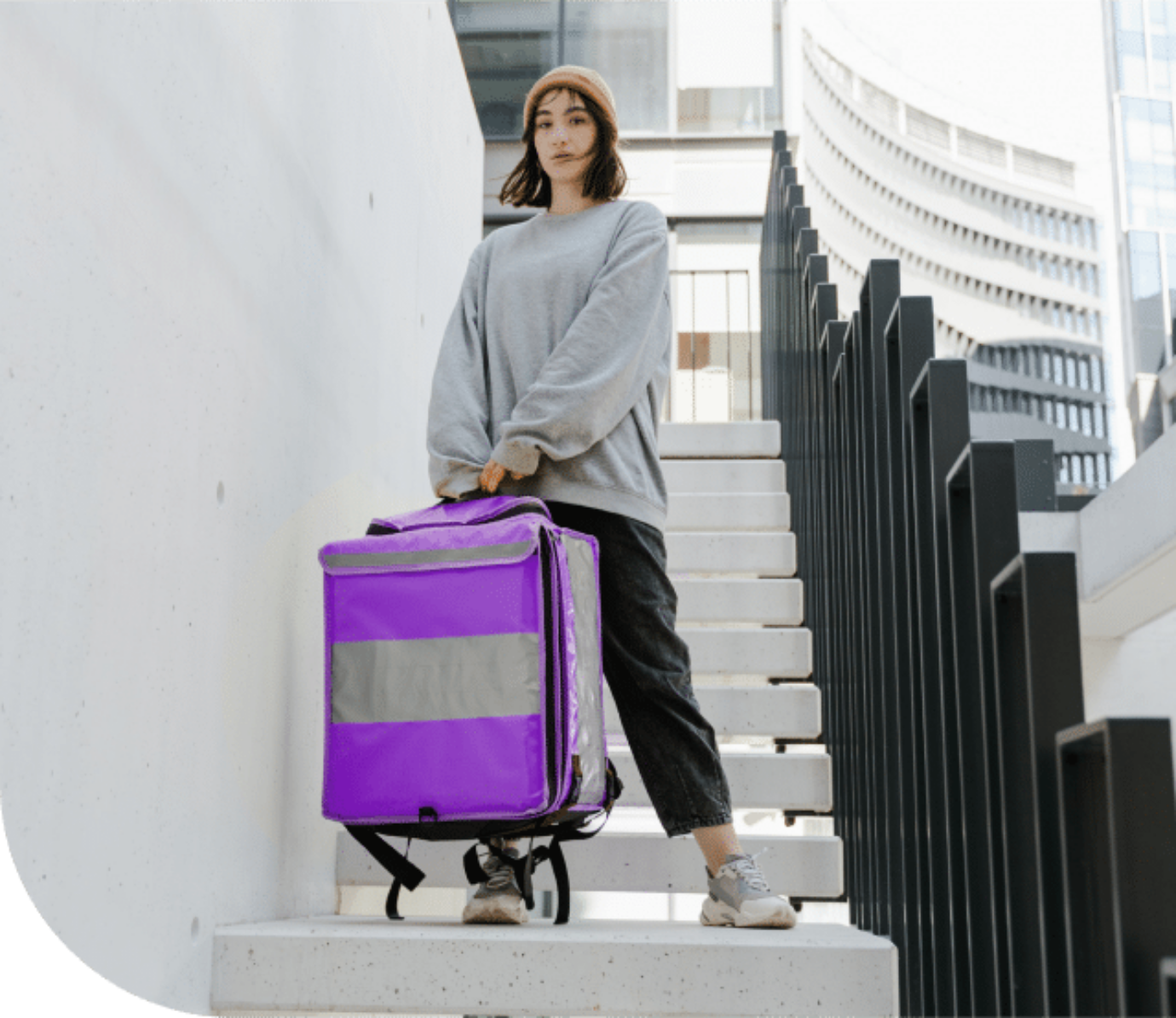 Tips for your job search
Our best advice: Be quick! Popular jobs fill up particularly fast.
Open your app

Browse your job feed every day. Our app recognises that you're actively looking for a job.

Push notifications

We'll send you a push notification when a job is a particularly good fit for you.

Fill in your profile

Add all your relevant skills to your profile to increase your chances of getting a job.

Do a training

If you do one of our free trainings in your app, you'll find more jobs, often with higher pay.
Book your first job in 4 steps
Have you found a job you like? Follow these 4 steps before you start your shift.
1

Read job description

Take a close look at the job description. Do the shift times and location suit you? Is there a dress code, or do you need special qualifications?

2

Apply for job

If you meet the job description requirements, you can apply for it. Your application is binding, as our partner companies count on your support.

3

Wait for confirmation

We'll send you a booking confirmation if you get the job. The time it takes to receive it varies depending on the job and the company.

4

Sign contract

Sign the work contract for the shift directly in your app. Only go to your shift afterwards. Otherwise, you're not insured against commuting and workplace accidents.
How to thrive in your first job
Reread the job description to prepare for your job. Where is the location? Who is your contact person? Is there a dress code?
Arrive on time!

Arrive 15 min before the shift starts. There might be a short orientation on-site. Your paid working time starts after you change your clothes and put away your belongings.

Check in and out.

Check in and out in your app. When you check out, enter how many hours you worked and how long your break was. Your paid working time ends before you get ready to go home.

Take a break!

You're required to take a break if you work more than 6 hours. The break times are regulated for each job and are specified in the app and the work contract.

Rate your job.

After your shift, you can rate your experience. Your rating can influence, for example, whether you are preferred for similar jobs in the future.
How payment works at Zenjob
With Zenjob, you don't have to wait long to get paid. A few days after your shift, we transfer the first half of your gross wage as a partial payment. Please note that we do not deduct any potential taxes from this amount. The second half of your wage will be transferred to you at the beginning of the following month as part of your monthly income statement (Lohnabrechnung). If income tax were due on your monthly income, we would deduct it from this amount.
Partial payment per job

Amount: 50% of the gross wage from one shift

Payment: 2-3 business days after the end of the shift

Condition: Exact working time is recorded (check-in and check-out)

Remaining wages

Amount: Net income of all shifts in a month (minus partial payments)

Payment: By the 15th of the following month

Condition: All work contracts have been signed
How to cancel a job
Even though your application for a job is binding, it may happen that you have to cancel a shift. Make sure to follow our rules so that your cancellation has no negative consequences for you.
If you cannot attend your booked shift, cancel it before it starts.
In case of illness: Cancel your shift before it starts and send us a sick note within 2 days.
In case of other reasons: Cancel your shift at least 2 days before it starts.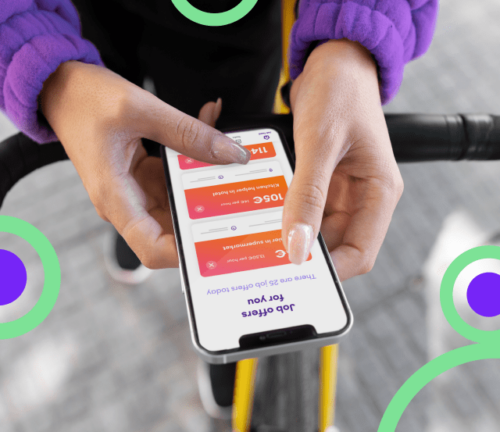 Consequences of unreliable behaviour
Shift cancellation

If you cancel your shift less than 2 days before it starts, you will be temporarily blocked from applying for new jobs.

No-show

If you don't show up for a booked shift without giving us prior notice, we will deactivate your profile.

Being late

If you're late for a shift at your fault, you'll receive a strike. If you have 3 strikes, we deactivate your profile. Strikes don't disappear.

Calling in sick late

If you call in sick after your shift starts, you'll receive 2 strikes. If you have 3 strikes, we deactivate your profile. Strikes do not disappear.
Any other questions?
Learn our requirements for using our service, how to sign up at Zenjob, and what your employment relationship with Zenjob looks like.