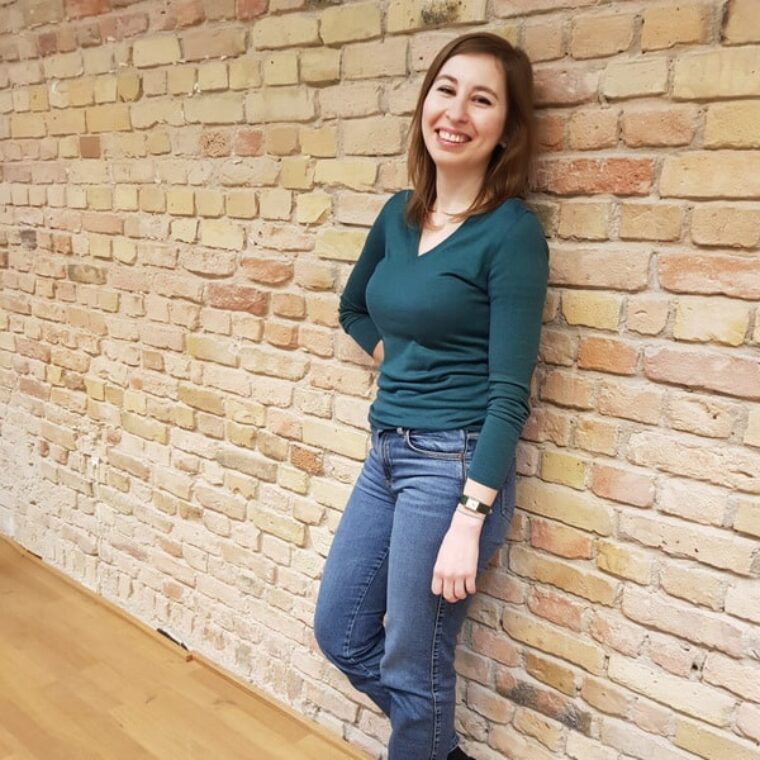 The Future of Work is what we make of it. That's why we talk to our colleagues on a regular basis. We want to know what their everyday working lives are like, what they expect from the world of work, and how they imagine the working world of tomorrow. As a bonus, we also get very personal insights into the everyday lives of our colleagues. Read all about them and their views on the Future of Work in these interviews.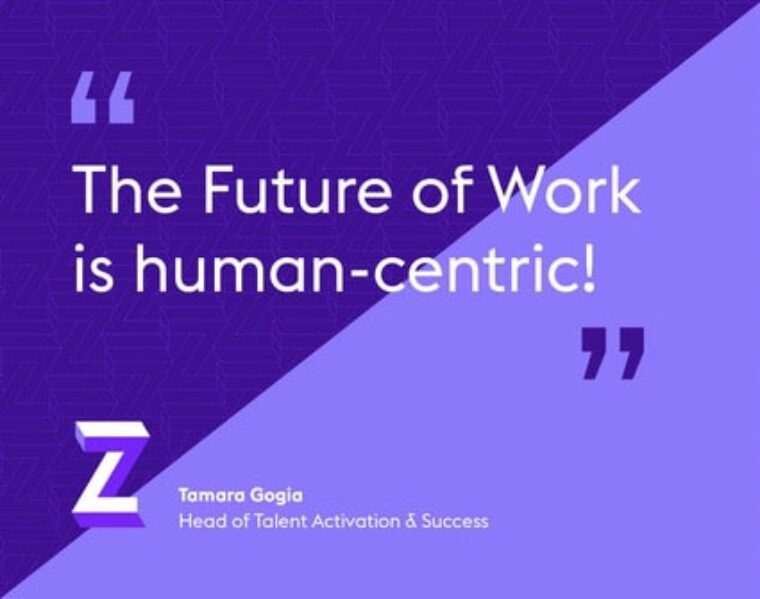 Our first Interview partner is Tamara Gogia, who has been part of our Zenjob team for almost two years. As Head of Talent Activation and Success, the native Georgian ensures that students have a pleasant start at Zenjob. But what is personally important for her in the working world?
Who did you want to be, when you were a child? What was your dream job?
I don't remember if I was dreaming about jobs a lot, but I remember that I wanted to be a journalist. This was something that I saw a lot on TV. I was growing up in times when it was important to know what was happening around. I saw that people, who were journalists, were always informed best. They seemed very professional, they were helping others to understand what the future brings, and I wanted to be one of those people. 
Cool and you are not a journalist. Why not?
I think one of the main reasons was that, from where I come from, it was a stigma or an idea that in order to be a journalist, you need to read a lot of fiction. Not only news and nonfictional literature, but really fiction. And I wasn't the one that was reading a lot as a child. Later, when I got access to the media I was interested in, I started reading a lot of news. I was very well informed but I preferred consuming news rather than producing them, so I realized that I don't have a real passion for being a journalist.
What does "future of work" and "flexible work" mean to you?
To me it is about how everyone – including our generation – will live, but even more future generations. And I think today we are at the very beginning of designing it, so I can really imagine that all of us still have a chance to make changes there. And we can also make things possible that we couldn't even imagine ten years ago and define the future of work. With "temporary work'" or "flexible work" I got involved, when starting at Zenjob. But ever since then it is interesting to see that the founders of Zenjob have a very clear vision and they can  see where our company will be and what we want to enable. And this makes me think a lot as well, because we work with a target group, which are talents – meaning students – at the beginning of their studies mostly or during their studies. But we can actually overlook their paths and this brings a lot of opportunities.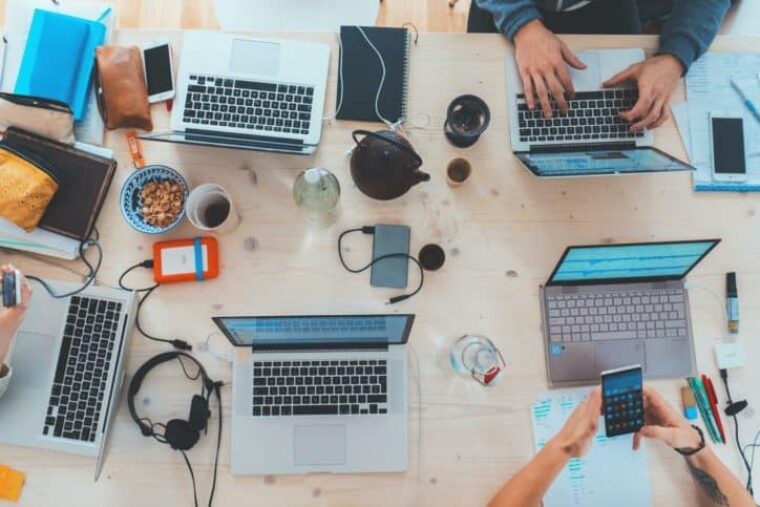 And how important is flexibility in regard to the future of work? Do they go along with each other?
What I can see today is that young people don't want to work in the same place for a very long time. Even after they are done with their studies, they definitely want to be more flexible. What was known as building your career in the same company or maybe changing your company once or twice in your life or not at all – which for example is very well known as the concept of a job for life – isn't even considered today by younger people.
And if you are a student you are even more interested in flexibility. First of all to combine studies and working, but also if you have time for working you want to try different things. So flexibility is very important for this audience. But from what I can see even people, who start full-time jobs want to move more into the direction of designing their time themselves – they want to work from home more often, they take time off for sabbaticals, which means they actually need this flexibility in their lives. For them jobs are not the highest priority anymore, even for those who are dedicated to a career and want to invest a lot of time and effort into their jobs. For those who design the future of work, flexibility should be one of the top three criteria. 
How can we make work more sustainable?
Of course sustainability is one of the bigger buzzwords today.  And even if we don't really think about what we consume at work, we consume a lot. If you ask me how I would make work more sustainable, I think about three different aspects.
One of them: everything we consume in terms of paper, electricity or water – we need to be more aware of and try to save on all of those topics to be more sustainable in an ecological way.
The second point I would say is to travel less. Many people are trying to adopt this into their private lives. But also workwise you could still – with all the video conferences and ways of communication –reduce the face-to-face time so you really don't need to go to a different office every week or every month, if the work can be sustained without that.
And the third thing that comes to my mind is in general saving time. This means not only time we spend at work, but especially time from others. You know: when you are sitting in multiple meetings a day, when you didn't organize something or plan something very well means that you waste the time. In the end you end up spending more hours at work. And with that more electricity and more resources that we could use somewhere else.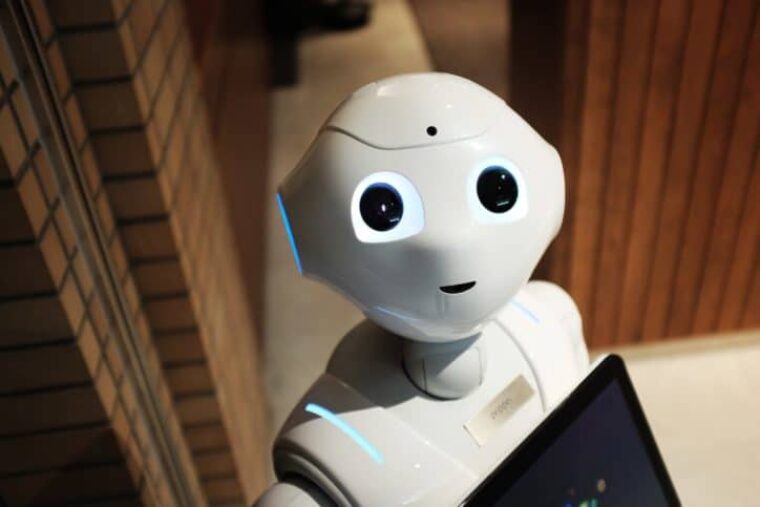 How important is technology for the future of work and how will it change the way we work?
That's a very good question. I wouldn't look at technology as something that influences our future of work, but I would rather look at it as a defining factor of the future of work. And today we can already see some changes even in the field where I am working, which is onboarding our talents to enable them to work. But there are also fields that are very far from what we are doing that also use automation very well that we couldn't even imagine. Recently I was reading an article about a hotel in Japan that has completely automated it's work. So there was not a single person working there, only robots doing all the work. And after two or three years of working they realized that it was actually not what people wanted and they rolled back. Because on the one hand it was very expensive to maintain those robots and also people that were staying in the hotel were missing the human interaction. So I think this is one example where of course automation will change the way we work but it will not get rid of us – as people working with other people or basically us as human beings.
Another point that I see very often is that many professions or people from special fields are afraid that their jobs will be completely replaced by artificial intelligence. Not only manual labour but also intellectual work. This is really hard to imagine. The human brain is so complex and it is not well researched. Because it is still not known entirely, it would be hard to make a robot or artificial intelligence that would even compare/compete with the human brain. So this is the second point. First point is human interaction and the second, that we don't even know how to build artificial intelligence to make people obsolete at work. But of course a lot of manual jobs in general are automated, which is definitely a good thing.
To me this means that on the one hand we will have more creativity, because creative work you can still not automate and second we will work less and have more time for the interesting tasks, because everything else will be outsourced to automated processes. And the third thing, which I can see already today in the developments, is that we live longer. This means that we have more time to work and to evolve. But how we work changes very often. So in the end this means that we will have multiple careers in our lives. In the past we would have defined ourselves as a doctor or a software engineer. Today even doctors change their profiles. Especially in our tech world you really can change your career path once in five-seven years. 
Interesting, right? You might also want to read about Sandra's point of view on the Future of Work. 
Back To Overview