Senior People & Organizational Growth Manager Patricia talks about the Future of Work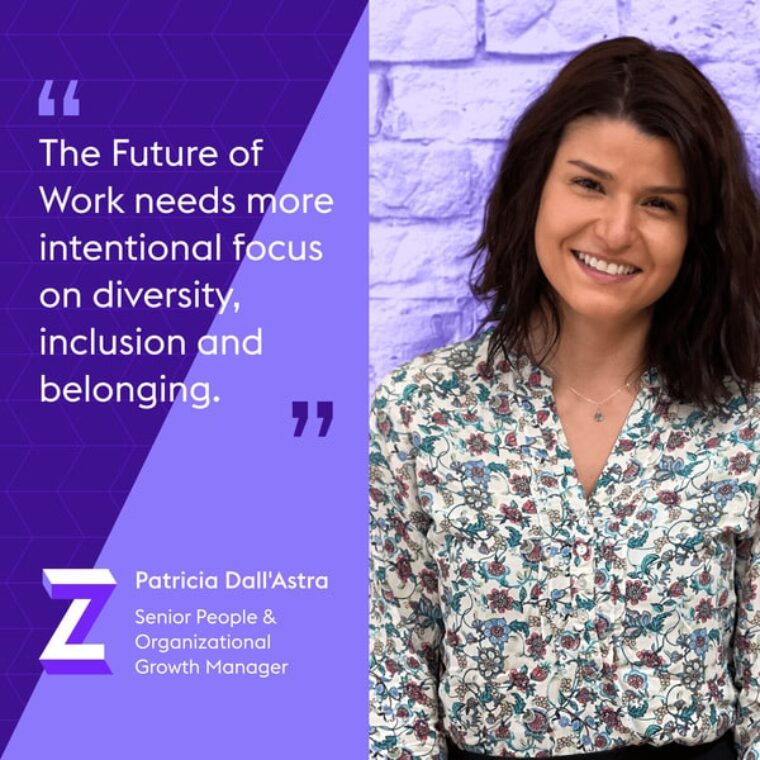 The Future of Work is what we make of it. That's why we talk to our colleagues on a regular basis. We want to know what their everyday working lives are like, what they expect from the world of work, and how they imagine the working world of tomorrow. What impact might a learning and growth mindset have in a company culture? As a bonus, we also get very personal insights into the everyday lives of our colleagues. Read all about them and their views on the Future of Work in these interviews. 
Patricia is Senior People & Organizational Growth Manager at Zenjob. She values a work environment where people can learn and grow with purpose and intention. What does she want to see in future workplaces regarding topics like inclusion, diversity and a feeling of belonging?
What did you want to be when you grew up?
A teacher. I remember being as young as 5-6 years old and spending quite some time playing with a chalkboard and my imaginary students, my favorite activity! This changed throughout my teenage years, though. I wanted to be so many things, like a journalist, an engineer, a teacher again, then a psychologist…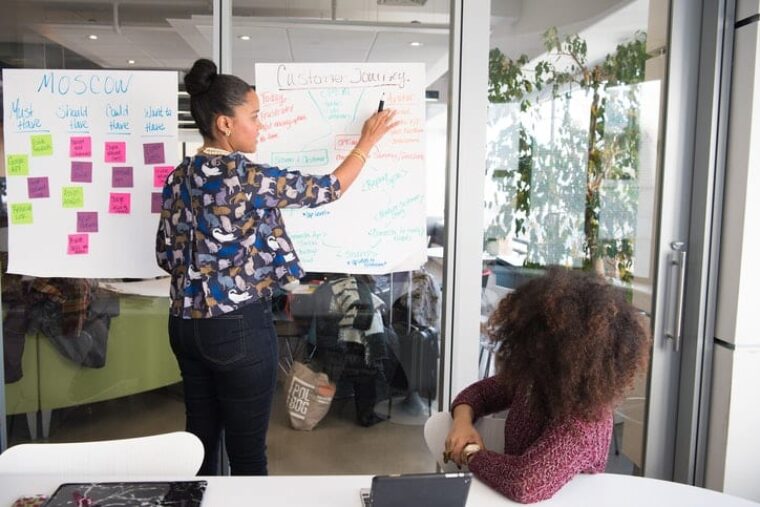 What has changed and how did you end up where you are now?
I had a hard time choosing — to which I guess many people can relate — so, in a nutshell: I ended up studying Psychology for a couple of years and then switched to Interior Design (surprise!), did a masters in Accessibility, because I'm passionate about inclusion. But somehow I always ended up working with teaching, training, learning & development. In the end it's about trying to create an environment that helps people to learn and grow with purpose and intention, so I guess my inner child is satisfied with the path I took. 🙂
The working world is ever changing. Which change do you want to see in the upcoming years? Is there anything you would like to change in the way we organize and perceive work?
In general, I wish for more kindness and curiosity. Being slightly more specific, I want to see more intentional focus on diversity, inclusion and belonging in workplaces – whether they are physical or not. This means not only hiring more people from underrepresented groups, but also creating conditions and establishing habits that promote inclusion on a daily basis, so that everyone can actually connect and feel that they belong as well as contribute to the purpose and mission of the company. Easier said than done, but since work is such a big part of our lives – and the pandemic has proven that we cannot simply disconnect our private lives from work — it must be an ongoing practice (from top leadership to people in all levels), otherwise we will keep missing out on so many opportunities to flourish as individuals and innovate as communities.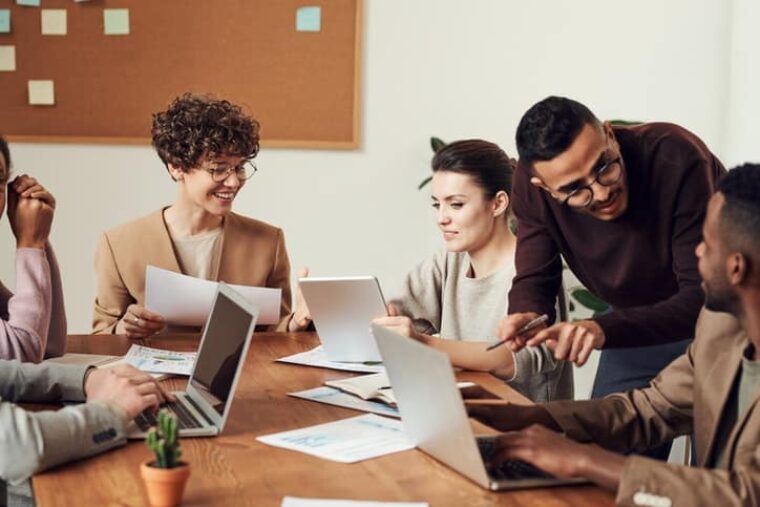 What does a company in your opinion need to offer its employees to have fun at work and to thrive?
A culture of learning and growth mindset, where feedback is used as a genuine tool for development, experimentation is welcome, where people can establish meaningful connections, our differences are celebrated – and of course, we have fun together!
What do you personally need from your employer to enjoy a good work-life-balance?
I definitely need trust, flexibility and feedback. Trust that I am doing the best I can with the resources I have and can ask for the support I need, no matter where I am working — from the office, from home, from my family's place across the ocean. Flexibility to figure out when I am most productive, as long as I deliver according to the agreed deadlines. And feedback, which is a true gift and the only way we — by 'we' I mean everyone! — can have a better idea of how close — or far — we are from our desired outcomes.
Interesting, right? You might also want to read about Karolina's point of view on the Future of Work. 
Back To Overview