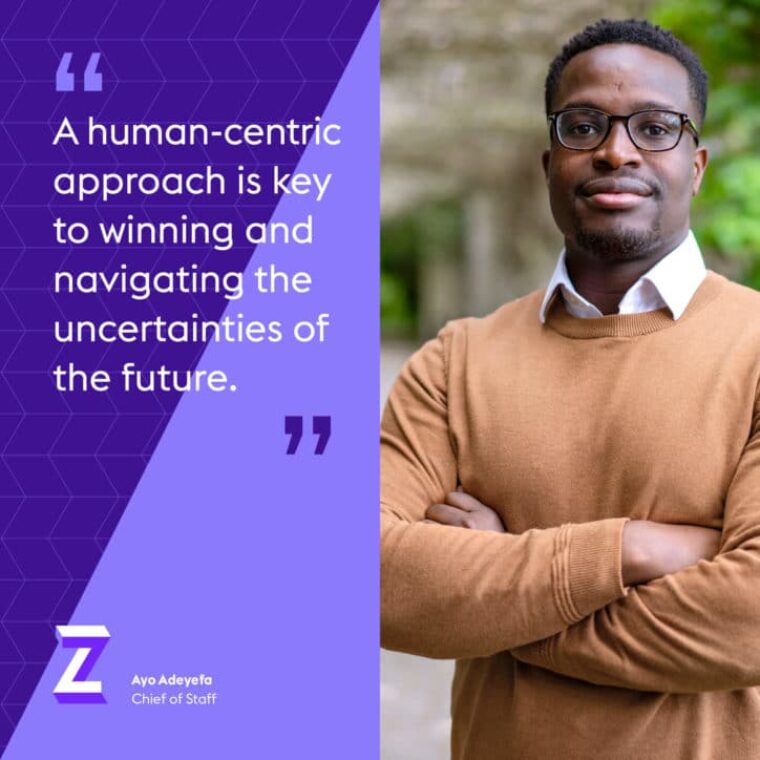 The Future of Work is what we make of it. That's why we talk to our colleagues on a regular basis. We want to know what their everyday working lives are like, what they expect from the world of work, and how they imagine the working world of tomorrow. As a bonus, we also get very personal insights into the everyday lives of our colleagues. Read all about them and their views on the Future of Work in these interviews. 
Ayo is Chief of Staff at Zenjob. He already sees key trends relating to future of work happening, which will need to continue on. What kind of trends these are and what other key competences he values in work life find out here.
What did you want to be when you grew up?
Well, coming from a Nigerian family, my options were pretty limited to becoming an engineer, a doctor or a failure. Ha! But it fluctuated a lot actually, eventually settling on Petroleum Engineering. I guess that was the influence of looking up to my dad (a Civil Engineer) and the Nigerian economy being heavily reliant on petrol dollars.
What has changed and how did you end up where you are now?
The idea of spending time on an oil rig was not so enticing. I did end up studying a masters in chemical engineering but increasingly felt drawn to more commercial roles. Following some initial experience at an investment bank and then a consultancy, zeroed in on strategy roles at startups as the right mix of what I wanted to do and where I could most add value. Slightly cliche, but honestly, no two days have ever been the same since. I have had the opportunity to make a huge difference in a short amount of time and face new challenges on a daily basis. If you can brave the occasional chaos, it's amazing fun.
Agility is one key competence which people need to bring into their work life. Do you agree? What might be other key competences?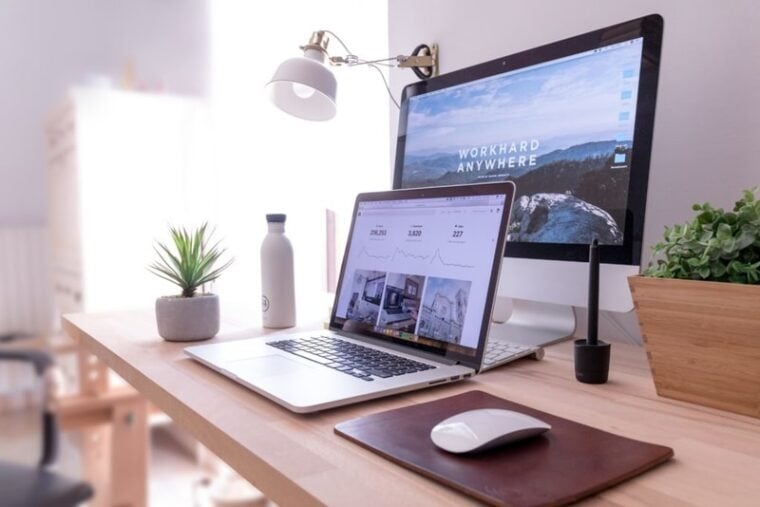 I would 100% agree. The last 18 months of working through Covid-19 is evidence that things rarely go to plan. Okay, a pandemic is a once in a lifetime event, at least I hope so. But I believe it's critical to be agile, to be able to recognize a need for change and adjust your plans accordingly when necessary. This probably applies to life plans, business plans or any plan in general.
In the same vein, I would also say a growth mindset and determination are other key competencies needed. To be comfortable with the fact that you can't foresee everything, but know that unforeseen challenges can be overcome through hard work, good strategies, and input from others. And have the determination to see things through and keep moving forward.
Which aspects do you think need to change in the way we organize and perceive work nowadays?
Very good question, in my opinion, rather than big step changes, we're more likely to see a continuation of key trends in the way we work. Two of which are; a move to more flexibility in the way we work and a sharp focus on employee development. It's clear that more and more people want full control of their work lives; remote working, location of their work and which hours we work. As well as, the opportunity to grow and develop at their employer. These are some of the trends that organisations will have to address in order to continue to attract and retain the best talent.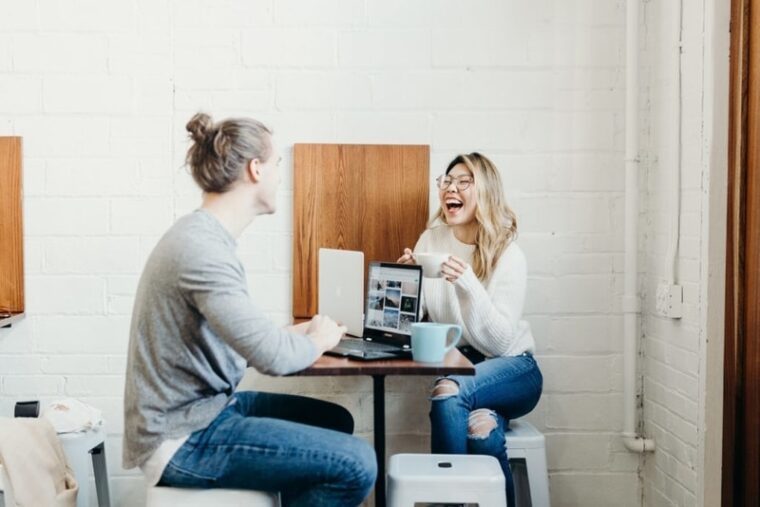 The Future of Work is human-centric: Do you agree?
Absolutely, even with advances in technology and automation, humans are still at the center of everything we do. From building and engaging high performance teams to bringing your product to market, a human-centric approach is key to winning and navigating the uncertainties of the future.
Interesting, right? You might also want to read about Jule's point of view on the Future of Work. 
Back To Overview