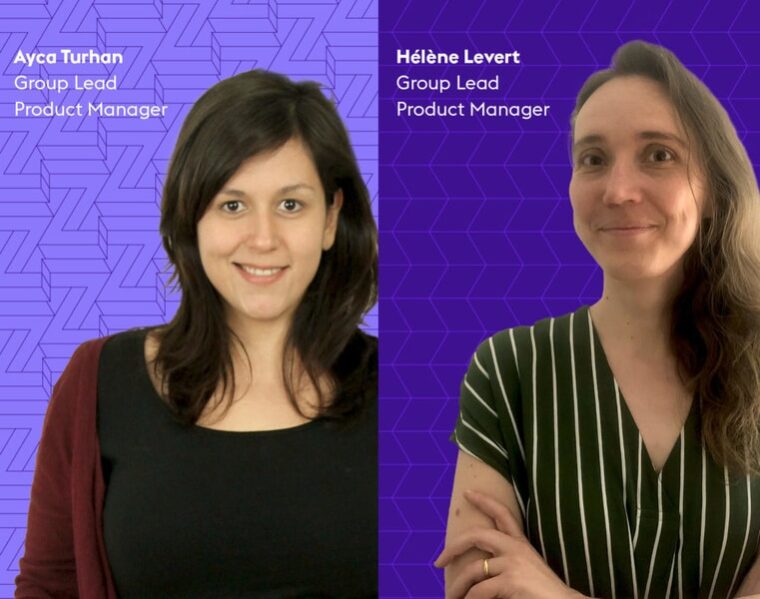 In Meet Zenjob we introduce people working with us – or Zennies, as we call them. In every episode they get the same questions, but the answers vary strongly through their different roles and personalities. Allowing you to get real and comprehensive insights of how it is, to work with us. This time we talked to Ayca und Hélène, two of our leaders in tech.
Ayca: Group Lead Product Manager of Talent Value Stream, leading the talent mobile app experience in Product & Engineering Department. Before joining Zenjob this year, she gained product leadership experience for 10 years in both B2C and B2B, and in a wide range of domains such as video/social media, gaming, marketplaces, logistics, and travel.
Hélène: Group Lead Product Manager for the Matching team, which is in charge of the algorithms that match Talents to jobs. She worked in airline and e-ecommerce industries, handling various products from e-ticketing, order and logistics transactions, product details pages to creating recommendations. In the past 5 years, she has focused on applying data and/or machine learning based products to solve complex topics.
What do you love about your role?
Ayca: Being able to create impact and value. I love that. It has been repeatedly proven that technology is taking over/changing even the most offline industries. And being in a product management/leadership role gives you the power to drive that change with technology. It's fantastic to be able to create value for people and make their lives easier via technology.
What is the most challenging and rewarding thing about your work?
Ayca: Challenging: there is so little time for so many opportunities & problems to be addressed. So, we constantly, ruthlessly need to prioritize.
Rewarding: getting results and especially hearing feedback directly from our users, when they are delighted. It creates a strong feeling of having done something meaningful and a sense of accomplishment.
How would you describe your team?
Ayca: Dedicated, helpful, collaborative group of people that are focused on creating value. There is a strong sense of ownership and bias for action – people are always ready to contribute, solve problems, and move our product or company further. You will never hear something like 'it's not my job', everyone is willing to go the extra mile. I'm so glad to be part of a team with this mentality.
What advice would you give to someone interested in getting into your role/your team?
Hélène: I am a continuous learner and it served me well to grow into my role. I am a huge fan of Marty Cagan, Simon Sinek and Teresa Torres. Their works have for sure helped me raise my product management literacy. 
I also learned by doing – thanks to the feedback of my peers, managers and engineering teams. I learned through all – success but also failures.
My advice is: reach out and look for mentors and sparring partners. Read and learn – a lot. And then: try it, keep track of what works, what does not – and why. Like a lot of things in product management, this is an iterative process.
Tell us about female leaders at Zenjob?
Ayca + Hélène: Zenjob is probably one of the few companies with a very fair distribution of genders. It's especially great that this is the case for leadership roles as well: There are many female leaders in multiple departments including Product & Engineering, Marketing, People & Culture, Talent Success, and so on. It's fantastic to be a part of an organization that has integrated Diversity & Inclusion very well into its structure.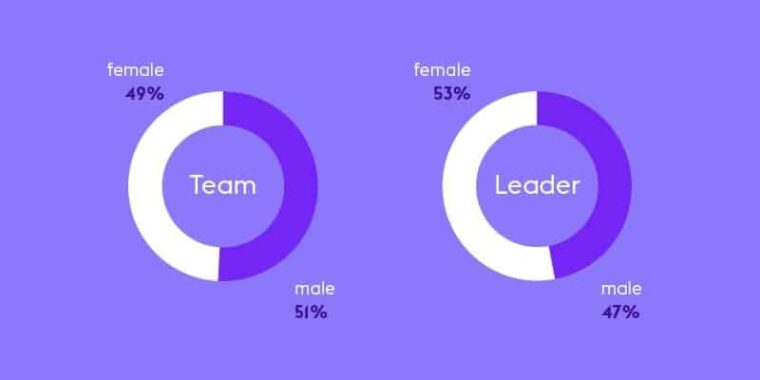 How did you develop your career at Zenjob? What have you learned?
Hélène: I joined a little over a year ago. I was used to bigger organizations. With Zenjob I have learned how it is to work in the ever growing, fast-paced environment of a startup. Love the energy!
What has been your proudest achievement?
Hélène: Besides having a positive, tangible impact on the customer journey by solving real problems? For sure the mentoring aspect of my job! I am so happy to be able to accompany junior managers inside and outside the company and enable them to grow.
What do you think makes working at Zenjob special?
Ayca: I think it's solving a very real, substantial and challenging problem. Finding a job/having income is a core need, an absolute necessity for everyone. Especially considering the last 1,5 years, with so many people losing their jobs and looking for solutions to secure their income. Being a part of a team that helps people address this core need makes me very proud.
What is something you wish you would have known when you were about to graduate university?
Hélène: A career is not linear – this is what makes it rich!
How do you see the Future of Work?
Hélène: The future of work means having the ability, choice and opportunities to do the job that fits best to your needs, aspirations and profile. This opens a lot of freedom and choice for Talents.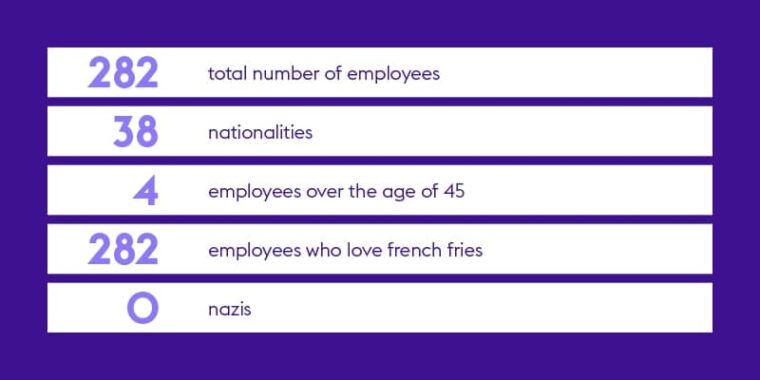 How are you breaking the glass ceiling working as a leader in a male dominated industry?
Ayca + Hélène: We didn't imagine this to be a topic that still hasn't been resolved in 2021, not only in tech, but in any industry. We try our best to support women in tech. For instance, by introducing younger women to the industry and helping them grow by mentoring, coaching and guiding them. When it comes to our own career growth, we focus on creating value, continuous learning and increasing our competencies. What matters is competence and impact, not your gender.
Back To Overview